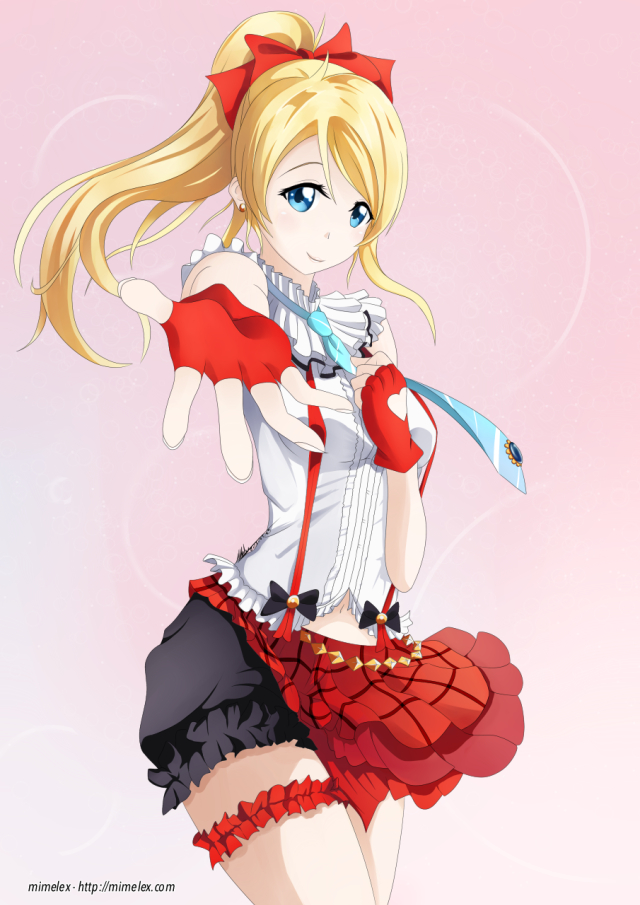 I finally found some inspiration and managed to get over my 2 months slump! I started watching Love Live out of pure curiosity and ended up enjoying myself. Maybe it was the little breath of fresh air I needed to start over!
Due to unforeseen events (mainly my own stupidity >_<) I lost my HD file… It was definitely a bad idea to try out Clip Studio Paint with a full artwork :-p
I'm really happy with how her skirt turned out and learned a lot while coloring her 😀
Character is Eli Ayase from Love Live! School Idol Project.