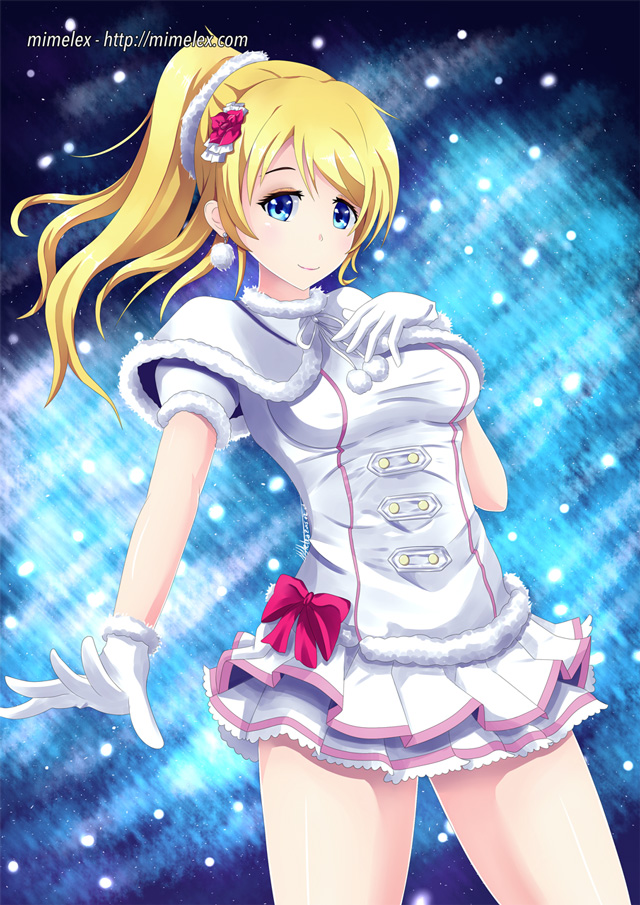 It snowed a little the other day. Well the snow didn't stay for long, but just enough to give me some inspiration! But when I finished I saw the first teaser for the Love Live! movie, I want to draw the new costume now 。:゚(。ノω\。)゚・。 can't wait for the movie! 😀
I spent too much time on details, so by the time I realised the pose was too stiff it was too late, the drawing was almost finished and it wasn't possible to do anything without redoing the whole thing so well, serves me right, I'll be more careful next time.
Character is Eli Ayase from Love Live! School idol project.